What is Anal Bleaching?
milugarwebcarlos
Urban Myth or Reality?
A hot topic racing across the Internet is the subject of Anal Bleaching. People are desperate to know if it is real or just another urban myth. Well, the first thing you need to know about Anal Bleaching is that it is REAL!
What is Anal Bleaching
Anal bleaching is a cosmetic procedure that has gained popularity in recent years as a way to improve the appearance of the skin surrounding the anus. People may choose to undergo anal bleaching if the skin around their anus is darker than the rest of their skin, which can be a source of self-consciousness and impact their sexual confidence. This procedure involves using a chemical solution to lighten the pigmentation of the skin in the anal area, resulting in a more uniform skin tone.
Origins and Growth in Demand
Originally, anal and vaginal lightening was discovered by adult film stars, dancers, models, beauty-concious celebrities and others on the forefront of the waxing trend who were "exposed" and wanted to enhance the appearance of their intimate areas. However, they had to go to special salons and use harsh chemicals that could have potentially harmful side effects. As the popularity of bikini waxing grew, more people began noticing that their genital areas were darker than normal. It became a genuine concern from regular housewives and people in general. And the demand for a safe product grew.
What are the advantages of undergoing anal bleaching?
Anal bleaching is a cosmetic treatment that can help to lighten and restore the darkened skin of the perianal region, which is a common concern for many people. Also known as anal lightening, this procedure can offer a range of benefits, including:
Improved Skin Tone: Anal bleaching can help to create a more even skin tone in the perianal region, which can be particularly beneficial for people who have areas of hyperpigmentation or uneven skin tone.
Uniform Color: By lightening the skin in the perianal region, anal bleaching can help to create a more uniform color and texture, which can enhance the appearance of the area.
Increased Sexual Confidence: Feeling self-conscious about the appearance of the perianal region can impact sexual confidence, but anal bleaching can help to alleviate these concerns and boost self-confidence.
Improved Self-Esteem: By achieving a more even and uniform skin tone in the perianal region, anal bleaching can help to improve overall self-esteem and body confidence.
Anal Bleaching Becomes Mainstream
With the growth in popularity of bikini waxing and laser hair removal, what was once an urban myth has quickly moved into the mainstream. Also features in popular TV shows and movies like E! Network's Dr. 90210 and Bridesmaids, have helped move this unique beauty concept into the mainstream.
What Causes Discoloration of the Genitals?
Discoloration of the anal, vaginal and other intimate areas can be caused by aging, hormonal changes from pregnancy and more. As more people discover bikini waxing (especially the ultra-revealing Brazilian), the more they need to pay attention to how they look once the hair is removed. Anal bleaching is becoming increasingly popular because it can help diminish the appearance of dark, unsightly discoloration or pigmentation.
Innovative Products
There are many general skin lightening products on the market. But most of these are not made for use on the anus or genitals and can cause severe burning and other nasty side effects. You should never use products with chemicals such as Hydroquinone or Kojic Acid for anal bleaching. Make sure anything you use is all natural and has no side effects.
The company that invented the product that brought anal bleaching into the mainstream is South Beach Skin Solutions. They are the original inventors of the all natural take home product that has now become world famous. Their products do not contain any hydroquinone, kojic acid or other harsh chemicals that can burn, irritate or cause side effects.
Since launching more than ten years ago, there have been many imitators. But South Beach Skin Solutions is the brand trusted by thousands of professionals in salons, spas, pharmacies and doctor offices in more than 30 countries around the world.
So dahling, Pinky says make sure that your Wink is Pink and trust the one the professionals trust – South Beach Skin Solutions.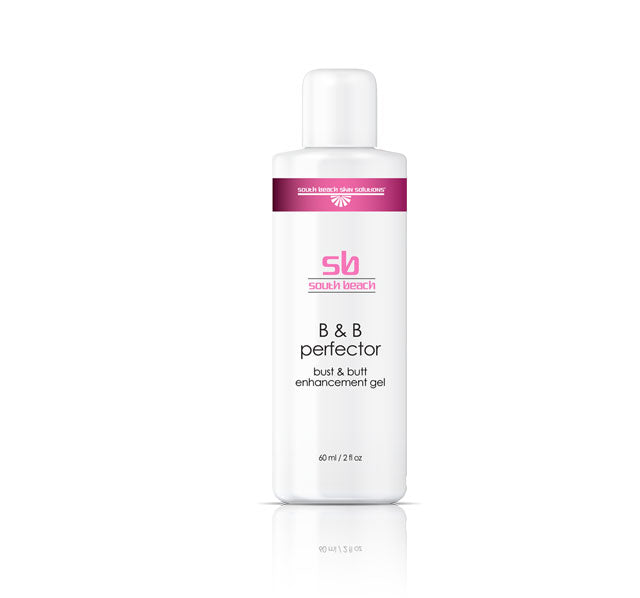 SB Bust & Butt Enhancer
$49.95 $29.95
Saggy or lumpy butt? Triple action formula helps the appearance without surgery. Dermatologist tested.